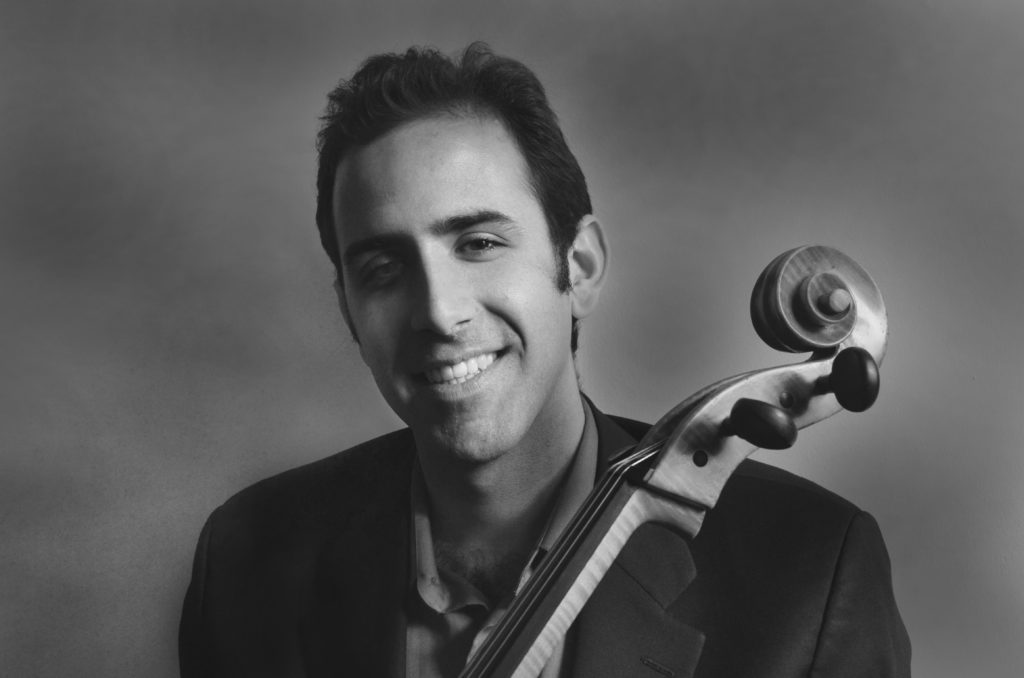 Isaac Pastor-Chermak leads a diverse and active musical life at home in Northern California and around the United States. A quintessential 21st-century artist, he engages deeply as a cellist, teacher, conductor, and administrator, motivated by an abiding love of sharing great music with friends and collaborators.
Though he is active in nearly every facet of today's classical music profession, Mr. Pastor-Chermak is a career orchestral player. In any given weekend of the season, he can be found performing as Principal Cellist of the Waterloo-Cedar Falls Symphony; Associate Principal Cellist of the Stockton Symphony; Assistant Principal Cellist of Opera San Jose and Fresno Philharmonic; and as a member of the Berkeley Symphony, Monterey Symphony, Santa Cruz Symphony, Santa Barbara Symphony, and Dayton Philharmonic. During the summer season, he is Assistant Principal Cellist at the Eisenstadt Classical Music Festival in Austria, and Principal Cellist of the Lake Tahoe Music Festival.
In the world of chamber music, Mr. Pastor-Chermak is the cellist of Black Cedar Trio, the only flute-cello-guitar ensemble in the country, and Ensemble 1828, a piano trio. He partners regularly with pianists Alison Lee and Miles Graber in sonata programs. All told, Mr. Pastor-Chermak performs more than 100 concerts a year on an 1889 cello by Riccardo Antoniazzi; a 1982 violoncello piccolo by Antonius Garcius Rosius; and a contemporary bow by Ole Kanestrom. His instruments are maintained exclusively by Roland Feller Violin Makers of San Francisco, and his bows are maintained by Brianna Goldberg Bows of Pasadena.
As a community leader in the arts, Mr. Pastor-Chermak sits on the Board of Directors of two worthwhile organizations: the East Bay Music Foundation, which presents competitions, showcase concerts, and benefit events for young musicians in the area; and Calliope – East Bay Music and Arts, a brand-new business hub for visual and performing artists launched in 2018.
Mr. Pastor-Chermak holds degrees from the University of California, Berkeley (B.A. with honors) and San Francisco Conservatory of Music (M.M. with honors). He concluded his formal education in Orchestral Conducting at the University of California, Davis. He makes his home in the North Berkeley hills, but is at home wherever the music takes him.